i was tagged by fellow fan-girl-artist-free-obsessed-nice-colors nathengyn


The Rules:
1. Take a pen & draw!
2. Don't use an eraser
3. Show us your handwriting
4. Tag people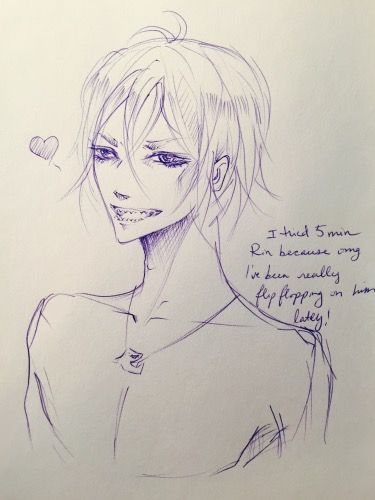 I did a 5 min quick pen doodle of rin because ive been reading too much rin ff lately that are too well written. >.<;
mako gets next round. xD
i tag
juugatsuhoshi
ultimecia
jadedice
SLAPunque
cuz i dunno who to tag. OTL;;
Special Prices/Items!
Set of 4 seasons, in original 11x17 size: 40$
Set of 4 seasons, in small 8.5x5.5 size: 15$
C O M M I S S I O N S
all commissions are shaded graphite OR CG w/some kind of bg.


1. open


2. open

Prices: [graphite only, note me about CG]
$5 bust-up
$10 halfbody/fullbody chibi
$20 3/4 body
$40 fullbody
+$5 if you want the original mailed